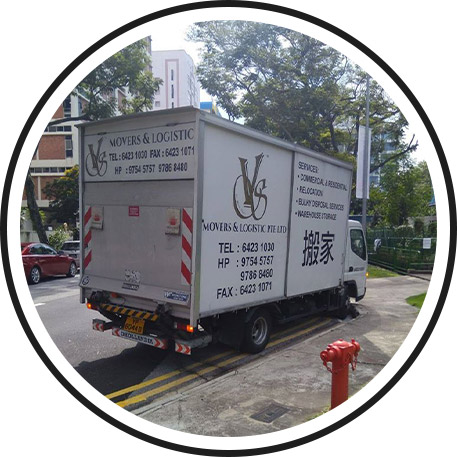 Looking for Affordable Storage Space Rental? We Can Help You.
We understand that you may not want to move everything at once to your new home or office. That is why we are here to provide short or long term rental solutions for your needs.
Suitable for:
Moving out – temporarily store your items with us before moving into a new house or office.
Downsizing to a smaller property – Move your items and store with us.
Moving overseas – Store your items with us for the long-term.
Move & Store Your Belongings In Our Secured Warehouse With Flexible Storage Durations. 
Our warehouse is huge, dry and secure for storing almost anything unperishable. Whether you are looking for a short or long term storage duration, we can cater to your needs. Our facilities are with 24/7 monitoring and surveillance to ensure security and peace of mind. Rest assured that your belongings are itemized, labelled and carefully placed in our facilities. Should you require access to your items, simply arrange with our customer service team effortlessly.
Need storage space for your items? Check out our promotion rate today! Store More & SAVE MORE with VS Movers!!
1 Full 14ft truckload of items
@ $300 for 1 month duration
@ $550 for 2 months duration
@ $750 for 3 months duration
Helping Our Customers and Businesses Save Time & Money.
With Operation Excellence, We Aim To Provide Successful and Smooth Moving Experience Every Single Time.
Before the move
Enquire for a no-obligation online quote or on-site survey. Our customer service team can quote you accurately with no-hidden cost in a prompt manner.
During the move
Expect experienced movers and driver to help you transit your items from one place to another destination. We provide the right manpower for the right job so that each move is systematic and organised which in return bring cost-savings to our customers.
After the move
We always go for an extra-miles in our service. Rest assured that after-sale service will be provided to ensure that all items are moved correctly without any damages.
At VS Movers, we handle your items like our own, so you can move with peace of mind.
Copyright 2023 @ www.vsmovers.com.sg